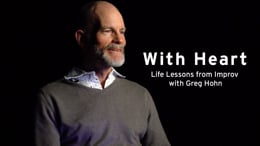 After years of teaching and performing improvisational theater, Greg Hohn recognized his students were discovering innovative ways to apply improv lessons off stage. Greg has refined his improv instruction to focus on these skills with students in non-theatrical venues.
Let's Start Something new

Say Hello!
Excepteur sint occaecat cupidatat non proident, sunt in culpa qui officia deserunt mollit laborum. Sed ut perspiciatis unde omnis.